In short:
CEO Changpeng Zhao, commonly known as "CZ", announced via Twitter that Binance is investing heavily in DeFi or decentralised finance.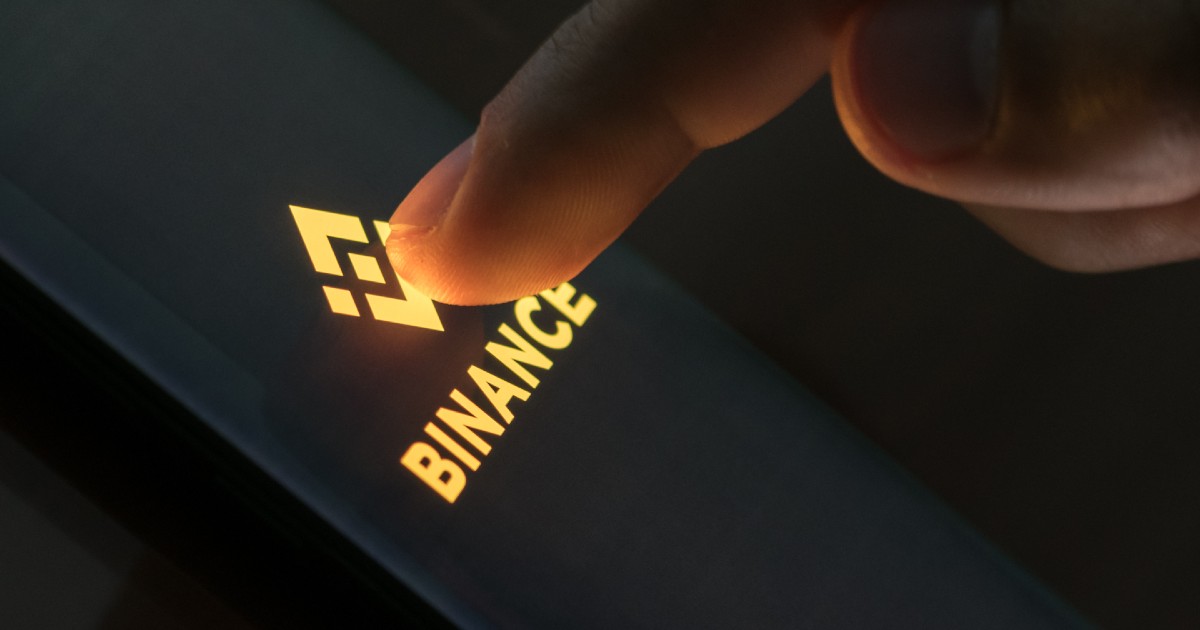 "Binance is investing heavily in DeFi. (not financial advice)," his tweet said.
Earlier, CZ announced that the company will be spending more than $1 billion on potential investments and acquisitions this year. According to Binance, DeFi and NFT projects are among the good options.
According to Binance, as previously revealed by CZ, choosing DeFi and NFT is a safe method.
In an interview with Bloomberg on October 8, CZ confirmed that Binance has spent more than $1 billion in investments in the 2022 quarter.
In early October, Binance poured $325 million into 67 projects such as Aptos or Sui. Along with this, the company has also spent $200 million to invest in Forbes' media company.
Additionally, Binance has contributed $500 million to billionaire Elon Musk's plan to buy Twitter.
According to Binance, compared to 2021, the company has only spent $140 million on 73 projects, even though the crypto winter has lasted longer than expected. It shows that Binance's investments have increased significantly, along with the size of the investments.
Other investments made by Binance include the NFT ecosystem and fan tokens, along with traditional payment service providers.
Binance is the largest cryptocurrency exchange on a global scale. It offers a platform with over 350 cryptocurrencies to trade, 120 million users and a 24-hour trading volume worth $76 billion. The exchange is one of the few that remains strong and continues to hire during extreme market conditions.
Related
Azuki 'Proof of Skate' Auction Draws $2.5 Million
Dodoor is on Top of The NFT Charts, But It's Not What It Seems
Binance also launched a $500 million fund on October 14 for private and publicly-listed bitcoin miners unable to cope with the ongoing downturn of the crypto-market conditions.
According to Blockchain.News, bitcoin miners applying for loans with Binance Pool – the company's mining service – must pledge security to obtain loans for 18 to 24 months. Securities can be in the form of physical or digital assets.
Bitcoin's fund for miners has followed in the footsteps of Chinese crypto billionaire Jihan Wu, the founder of Bitmain, who set up a $250 million fund to buy distressed assets from bitcoin miners in September.
In another major development for the crypto exchange company, the Binance (BNB) Chain has successfully eliminated approximately 2,065,152.42 BNB or $548 million worth of BNB following its quarterly on Oct 14, 2022.
The move has left the market relatively unaffected, according to Blockchain.News.
Also Read Hong Kong officials announce 2023 crypto bill
The exchange platform also stated that an added 4,833.25 BNB was part of the burn through its Pioneer Burn Program – a burning program that favours those who genuinely lost their digital assets.
Standing Strong Despite Market Volatility
The CEO of Binance has previously said that the company plans to finance Elon Musk's acquisition of Twitter with $500 million and invested $200 million in the Forbes media company. Rather than investing in troubled cryptocurrency this year, Zhao has shifted his attention to decentralized finance and non-fungible tokens.
Read Also: Top 8 Best Cross-Chain Bridges That Connect Multiple Blockchains
Until now, Binance has been silent on any more investment proposals. The company has funded 67 projects to the tune of $325 million so far this year. CZ has claimed that he needs tangible, marketable goods before making any financial commitments.
Currently, Binance is investing at a rate that exceeds his projected commitment of $140 million over 73 projects in 2021. Investments and possible acquisitions are expected to cost the corporation more than $1 billion this year.
Many businesses had a hard time making ends meet, and a number of them ultimately failed or were forced to shut their doors. Binance, however, was making calculated moves and had recruited staff even while other companies were laying off large numbers of workers.
Owners, holders, fans, community members, whales… Want to boost an article by featuring it on top of the Homepage? ==> contact us
In case you missed it:
Simply look at our Metanftera !
We sum up the greatest insight about the day :
All of our news is sent every day on Telegram
We sum up the greatest news every day on Twitter ,Instagram, YouTube ,Tiktok and Pinterest
also read:
NFT Data Aggregator NFTGo Introduces Watchlist For Tracking NFTs
NFTs on Facebook: The Time Has Finally Come!
Instagram NFT Features are Launching in 100 Countries
Revuto Launches NFTs, Get Lifetime Netflix and Spotify Subscriptions
NFT supports Web3 films: Hollywood's future will be less concentrated
Blacklisted $27M NFTs by OpenSea
How to Make an NFT: Step by Step Guide
Investing in NFT trading cards
AGENT1 X Moonland – Morphing NFT Game
STEPN CEO Yawn Rong On Improving GameFi Through Move-To-Earn